Hi & Welcome Back!!
There seems to be a real lack of consensus as to what low carb means in a food  / diet choice..
For many people the term low carb means 'old' style Atkins  where the perception is that you ate nothing but fatty meats, cheese and eggs. (this of course was not true – the 'old' Atkins was more severe in terms of carb intake than the later versions, but all most folk know about the Atkins diet is the severe carb reduction of the initial 2 week dial in phase) For others low carbs means carbs making up less than 60% of your daily food intake. For still others it means aiming for no more than 20% of your food coming from carbs.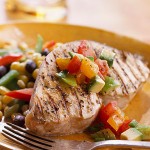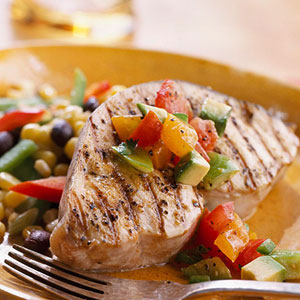 It is confusing – especially when diets that advocate a 40 / 30  / 30 split amongst the macronutrients is called 'low' carb when it patently is not.
For me Low carb is a misnomer and confusing – what we should be eating is as close to NO PROCESSED Carbs as possible.
In terms of general health & well being, in terms of stimulating your metabolism I don't recommend low carb. Carbs are great! They are your body's preferred fuel source after all.
But… and it is a big but…it depends upon the type of carbs that you choose to eat.
If you have been reading this blog for a while you'll know that I am dead set against processed carbs. No ifs, no buts these have been proven time & again to wreak havoc on our bodies – especially when they are eaten like is predominant in the western lifestyle. The effect they have on your hormones (especially insulin) on your body composition (fat storage anyone??) on your energy levels (Afternoon fades anyone??) and your general health verges on the deadly.
By Processed carbs I mean sugar (in all its forms), white flour, white rice, most pasta, sodas, fruit & vegetable juices, any food labelled 'diet' or Low Fat', cakes, cookies & breads – if it comes in a box or your grandmother would not recognise it as food – it's a processed carb. Processed carbs also stimulate your appetite, meaning that you have to fight cravings  for more food because the processed carbs are so nutrient sparse that your body triggers its hunger stimulants to try to get more of the nutrients that it needs.
Preferred carbs are those remain as close to the filed as possible – the classic fresh fruit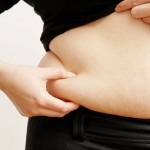 and vegetables (frozen too!!) are high in fibre, create a higher TEF (Thermic Effect of Food – ie our body burns calories just to process them!) and have vitamins & minerals. These are the real deal – most are low in calorie count and high in nutrients and frankly I believe that you should eat as much low or unprocessed carbs as you want to. The only caveat being that you should ensure that you eat a variety of carbs,. If all you eat is pears – you could put on body fat due to the way fructose is metabolised – fibre or not. But a variety of fruit & vege choices ensure that this type of potential effect doesn't happen.
But the real secret to eating healthy carb is to ensure that you have some protein with every meal.
If I eat a plate of pasta I am hungry again in short order. If I eat a plate of steak and veges.  I am sated for hours to come. Carb type matters.
Eating 2000 calories of processed carbs will, I guarantee, ensure that you are hungry again in a short time and are causing large insulin spikes as your body tries to deal with the increase in blood sugars. This is what happens to most  people… once they start eating large portions of processed carbs like pasta, cereals, or rice it becomes hard to stop and even worse they want more an hour (or less) later!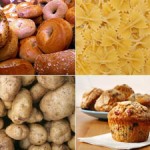 Now if you were to eat the same 2000 calories as low or unprocessed carbs a couple of things would happen. Firstly the sheer bulk of this amount of unprocessed carbs would ensure that you did not feel hungry for hours and secondly this amount of unprocessed carbs would mean that you would have to eat more slowly and slow eating has been shown to beneficially affect both metabolism nutrient uptake and satiety.
What I have found that works best for me is to avoid as many processed carbs as possible, try to have some protein with every meal and eat as much unprocessed or low processed carbs like fruit & veges as I want.  This is not eating in the 'old' Atkins style, it just means reducing or avoiding cereals, grains & pasta products, refined sugars and diet or low fat dairy products as much as humanly possible.
I am not going into the Paleo / Hunter gather diet versus the Western diet here – but the way I find works best for me is closer to this than the Government approved, obesity inducing food pyramid. I honestly think that this is the healthiest way to eat.
All it takes is a little lateral thinking – eat your burger without the bun, have your eggs without toast for breakfast, drink water instead of fruit juice have a sald instead of rice and os on. Try it – you will feel better, your energy levels will rise and like as not your fat will begin to decrease. Cool!

So the message is not to eat low carb, but eat low or no processed carbs as much as possible. Trust me your body will thank you for it!!
Be well. Don't forget to lik us or Tweet…