Hi & Welcome back!!
This week I want to give you some specific foods, exercises and techniques for boosting your metabolism. As you know a faster metabolism means a leaner body and less body fat. You also know that in order to fit healthy & lean you need to use a combination of diet, exercise and lifestyle to achieve this.
Exercise:
The best format to use when exercising as I have discussed in earlier posts is HIIT (High Intensity Interval Training). The best way to use utilise this training protocol is to do what is called Metabolic Resistance Training which is a mix of resistance and cardio training. You do this by creating a cycle or chain of exercises that are performed as a circuit for a set number of rounds.
A good basic bodyweight chain is:
Run through this chain 3 – 5 times with 2 minutes rest between each round and you will raise your metabolism for hours to come. However this is a format, a protocol that gives results.
In terms of actual exercises to pick…Overall the best ones to use are those which use a lot of muscle (ie compound exercises) and create a high metabolic cost. So the list below is my picks for the best overall metabolism boosting exercises. It is not exhaustive nor is it meant to imply that you would do a workout that uses all of these exercises. Instead you can take a couple of these and combine them into a circuit and get the most bangs for your metabolic buck that way….
1.       Deadlifts
2.       Chin / Pull ups
3.       Squats
4.       Push ups
5.       Burpees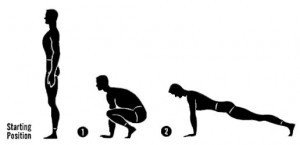 6.       Jumping Jacks
7.       Weighted Box Step ups
8.       Push presses
7 Ways to Fire Up Your Metabolism
Sometimes the smallest things—like getting more protein in the morning or enough rest at night—can lead to the biggest weight loss surprises.
Don't skip breakfast.
Eating lean protein along with some complex carbs in the morning will get your metabolism revved up for the day ahead. Protein from eggs will help stabilize your blood sugar, make you feel fuller, and keep you from overeating later in the day.
Get your beauty rest.
Human growth hormone works directly on cells to increase your metabolic rate by 15 to 20 percent and can only be produced during the hours of deep sleep. So make sure you get a good night's sleep!
Eat Whole Foods
At mealtimes, try consuming lean proteins from beef, lamb chicken or fish along with low GI complex carbohydrates from fruits and veggies. Eating this way kills cravings, enables you to feel full, and helps you avoid the downsides of sugars and their insulin spiking effects. This magical combination will speed up your metabolic rate as food is transformed into usable nutrients. Food not only provides fuel for your body, but it also provides specific instructions for your metabolism.
Eat Often
Every time you eat you increase your metabolism, the more often the more your metabolism boosts. Grazing all day is okay but can be difficult to manage. Try to eat 5 or 6 protein containing smaller meals to get more boosts in your metabolism!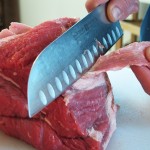 Build Lean Protein Into Every Meal
Your body has to work much harder to break down protein – it increases your metabolism by increasing the Thermic Effect of Food. Adding protein to every snack and meal will increase your metabolism boost.
Avoid Highly Processed Foods
Check foods that have a label closely for the various types of sugar (Maltodextrin, sucrose, fructose, lactose, sucrose etc etc) High Fructose Corn Syrup and Hydrogenated Oils (Trans fats). These ingredients wreak havoc on your metabolism, generally lack fibre and don't do a thing for your health.
Don't Eat Carbs or Fat Just Before Bed
Instead have a protein shake (made with casein if possible as it is absorbed more slowly) as this will provide plenty of fuel for your body to use for repair & renewal while you sleep. Eating carbs or fat within 2 hours of going to bed however increases the chances of them being stored as fat.
8 Foods to Boost Your Metabolism
You know if you look over the magazines while you are waiting in the supermarket queue you'll see endless headlines about the latest 'super food.' There seems to be one every week promising to melt those pounds away while you do whatever you want.
Often a good food is marketed with an emphasis more on people's fears than any real effect it has. (Look at Acai berries – great for vitamin C, terrific source of antioxidants but not a miracle for fat loss…)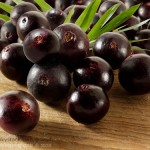 Unfortunately such foods with those wanted effects do not exist.
Without regular challenging exercise, a metabolic enhancing meal plan and a decent night's sleep, your metabolic rate is not going to do anything except to stay sluggish.
The good news is that there are a number of things you can eat that will stimulate your metabolism. Even better all of these foods are delicious and nutritious.
Here are eight of my favourites:
Fish.If you are a regular reader of this blog you'll be familiar with the benefits of taking a fish oil supplement – simply put Omega 3 fatty acids are essential to your good health and to a faster metabolism. Not to mention their anti-inflammatory effects and other benefits. But Fish itself is a great source of protein. Protein increases your metabolism through increasing the Thermic Effect of Food (ie our body has to burn more calories to digest protein than it does for fat or carbs). In fact eating fish has been found to boost your calorie burn by as much as 400 calories a day.
Dark green leafy vegetables. You know the ones – spinach, chard, kale, silverbeet, chicory, collard greens and so forth. These types of Veges are full of fibre (which increases your metabolism because of the extra calories needed to process it and 'move' it along. They are also full of vitamin A, vitamin C, loads of B group vitamins, calcium, and loads of other phytonutrients and minerals.  Most Veges are high in fibre, low in calories and boost your calorie burn, but nutritionally speaking the dark green leafy vegetables are the best overall.
Tomatoes. Tomatoes contain high levels of the antioxidant lycopene, which is an anti-cancer phytonutrient (especially good for avoiding prostate cancer so the research suggests – so fellas need to eating a lot of tomato products) They also contain 3 acids in abundance – malic, citric and oxalic acid. These acids support your body's kidney & liver functions which means that eating tomatoes helps your body eliminate waste and fat. Lastly like dark green leafy Veges, Tomatoes are a good fibre source.
Blueberries and other berries & whole fruits. Whole fruits – not juices – contain lots of fibre, loads of vitamins and lots of antioxidants. One cup of blueberries only has about 80 calories, but it has 4 whole grams of fibre. This means that blueberries (like most whole fruits) increase the thermic effect of food by expending calories to deal with the fibre content. Blueberries are also believed to lower cholesterol and help to regulate blood pressure. Even better frozen berries show very little nutrient loss so you can have them & their benefits all year round!

Whole grains. You'll be getting the message by now – it terms of boosting your metabolism food can help through several mechanisms – through nutrients, through affect on hormones and through the mechanical cost of processing fibre. One of the best sources of fibre are whole grains. Personally I prefer to get my fibre from Veges & whole fruits but the fibre content of grains cannot be ignored and should be a part of your metabolism boosting food intake. However you need to check the food labels to ensure that the bread or cereal or pasta you are about to buy has whole grains as the main ingredient. Too many products proclaim themselves as whole grain but are chock full of sugars. Sugars that can take your metabolism in the wrong direction.

Chillies, curries, and other spices. A constituent called capsaicin found in many hot peppers and other spices has the ability to fire up your metabolism while it fires up your mouth and makes you break a sweat. There are studies that show a 50 percent increase in metabolism for 3 hours after eating capsaicin. So keep your metabolism firing and add some flavour to your food by adding hot sauce, fresh chillies, a good Thai curry or capsicums to your meals. Spices are a simple to add ingredient to help kick your metabolism into a higher gear.

Green tea. Yep – a lot of the hype is true – Green tea does increase your metabolism and your calorie-burning by up to four percent. It is also believed to assist in burning fats, reducing sugar cravings and works to inhibit the enzymes that slow digestion, thus raising metabolic rates. In addition to its metabolic properties, green tea is loaded with antioxidants and polyphenols, making it one of the most healthful beverage choices around.

Ice water.Water is necessary for all your bodily processes, including the ones that control your metabolism. If you're under hydrated, your body will underperform. Water also flushes out fat deposits and toxins.  Almost everyone from your Grandparents to the trainers on Biggest Loser to nutritionists the world over tells you to drink at least large glasses of water every day. The trick to using this to boost your metabolism is to make those 8 glasses ice water. If you drink ice water instead of room-temperature water, your body burns an extra nine calories per glass – not a lot but remember every bit helps when you are trying to recondition your metabolism. Drinking room-temperature water can burn roughly 16 calories per glass—ice water means a burn of 25 calories per glass.  So eight glasses of cold water a day can be responsible for burning 200 calories!
Remember, the right types of exercise, a good night's sleep and smaller, evenly spaced meals are the formula for getting your metabolism rocking again…
See you next time – don't forget to Tweet this or 'Like' us on Face Book…