Welcome back!!
The last 10 or so weeks have been about using your metabolism in a number of ways to enable your desired fat loss – here are some short tips to support it also…
Remember that a calorie is NOT just a calorie – where a calorie comes from determines how your body will use it and that there is no escaping that a pound / 500 grams of fat is about 3500 calories. To lose a pound / half a kilo of fat you need to create a deficit of 3500calories.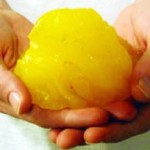 Here are 24 proven tips to adopt that will help you to melt away bodyfat and develop a lean & healthier body…
Change how often you eat – move to eating 4-6 small meals a day instead of the usual 2-3 large meals. As we've discussed in earlier posts – by eating more often you regulate blood sugar and boost your metabolism to burn more calories.
Eat with smarts! This means eating as many unprocessed (don't come in a box or bag) foods as possible. Eat whole foods – foods that are close to the way they come from nature as possible. (If your Grandmother wouldn't immediately recognise it as food don't eat it!)
Eat more Protein, and the protein that you eat should come from roasts, steaks & chops, chicken breasts, whole birds, turkeys, buffalo, kangaroo or fish etc NOT from salami, pastrami or other processed proteins. Occasionally cheeses and Greek style yoghurts.
The only real exceptions to the processed food rule are whey protein powders for shakes, cold pressed olive oils dairy products..

Get your carbs from fruit & vegetables – and the higher the fibre content of these the better! Low Glycemic carbs choices are generally best – but use your common sense – Ice Cream is low GI on some measures but it is not a fat loss promoting food. Likewise potatoes are a high glycemic food but only if cooked & eaten OUT of their jacket…Eat nuts. Avoid carbs out of a box! If possible avoid grains and grain based foods except for the occasional meal on a weekend.

Eat as close to 10 servings of fruit and vegetables everyday to ensure that you are getting all of your needed micronutrients. Add these to their fibre content and you appetite control, insulin management and overall body health well underway!
Consume at least 25-35 grams of fibre every day – not too difficult if you are eating a lot of fibrous fruit & vegetables. Fibre not only 'keeps things in motion' but it also enables you to eat calorie sparse meals and still feel full. Fibre also helps control insulin release and response. And we know that controlling Insulin means controlling potential fat storage!
At every meal consume some form of lean protein.(Whey protein comes into its own here) It helps satisfy hunger and taps into your metabolism by utilising TEF (Thermic Effect of Food– see earlier blogs on this topic) Not only that, but a regular protein intake ensures that your body has all of the essential amino acids it needs to repair & rebuild your body and maintain muscle mass while you are altering your body composition by losing fat.
Eat Fat. Seems contradictory but your body needs essential fatty acidswhich you can only

really get from eating healthy fats. Many nutritionists will tell you to get your fats in a balanced manner –  1/3  from saturated fats, 1/3 from monounsaturated fats, and 1/3 from polyunsaturated fats.  This can be difficult to manage if you are living an adult life with adult responsibilities. Better to look at it this way use Olive & Macadamia oils and coconut milk for salads and cooking, eat walnuts & almonds, take an Omega-3 supplement, use butter, avoid margarine and read labels so you don't ingest transfats.

Avoid vegetable oils (really grain oils) this means Canola, mixed vegetable oil, corn oil, etc etc. Stick with Olive, Macadamia, Coconut, Palm and, in small amounts, nut oils.
Avoid any food that says 'Low Fat' as in 98% of times this means high in sugar…
Avoid Sodas, fruit juices, cordial, or heavily sweetened teas & coffees. Drink Green Tea or Water (aim for 2 litres a day of water on top of your tea / coffee intake) the many health benefits of Green Tea are well documented as are the benefits of drinking lots of water. (Added tip – drink chilled water and your body will burn a couple of extra calories just warming it up – not a huge number but it all helps & accumulates!)

Ensure that you get plenty of Omega-3's (from coldwater fish, walnuts, almonds or easiest of all via supplements) and lots of Vitamin D3. Not only do these nutrients help with reducing inflammation in the body, they have roles to play in fat loss, tissue repair, brain health, and general cell health.

Don't use a To Do list – create a Habit List and write down the things that move you towards fat loss that you should do every day. Things like eat 6 times a day, eating 10 serves of Fruit & Vegetables, like getting at least 20 minutes of some form of exercise in each day and so on. Make these behaviours & actions habits and you'll find it easier to do them and best of all your fat loss will be consistent. It will take about 21 days of consistent effort but once you've done each of these things 21 times they will have become a habit. Draw up a list with a checkbox for 21 days & stick it on your fridge where you can see it and tick off each habit successfully done each day.
Be consistent with your foods – in other words plan your meals for each day (or more) in advance and buy the foods you need to make them fresh. Most of us rotate between less than 20 different meals – if you identify 15  fat-loss supporting meals that you like then plan your week around them. Consistency comes from repetition.
Speaking of food consistency – try to make what they now call "Super foods" into your meals on a daily basis. This means Berries (especially blueberries – & the frozen are just as nutritious as the fresh!) Nuts, Salmon, natural Greek style yoghurt (never low fat or fat free yoghurt – sugar laden are theses!) olive oil, fish oil, buffalo or kangaroo meat, spinach, broccoli and (yep I don't like 'em either)brussel sprouts, apples, pears & melons and beans. At worst make sure you add

one of the powdered 'super green' supplements to a shake. (Sorry Acai berries and secret Himalayan bat cheeses don't make the list – neither does whatever this week's you beaut MLM company 'must have' food…)

Aim to get about 35 – 40% of your calories from protein (lean & unprocessed is best), about 30% from healthy fats and the rest from unprocessed, non-grain carbs.
Use herbs & citrus juices, chillies & garlic, olive oil and nuts to add zest 7 flavour to dishes – avoid store bought mayo and salad dressings and you'll avoid extra calories (surprisingly a lot from sugar)
Sugar is the enemy. It is a poison in the amounts the average Westerner eats. Some types are worse than others (High Fructose Corn Syrup for example). Avoid as much and as often as possible. Read labels and try to cut it out of your diet.
Have a sweet tooth and fruit just doesn't cut it? Try the lollies and sweets from the diabetic section of your supermarket usually low calorie and always low sugar these can be used sparingly to help you get over any sugar 'jones' you may have.
Avoid 'white foods' – bread, rice pasta and products made with them.
Get your exercise in. High Intensity Interval Training is best for rapid fat loss (see earlier posts) but if you are not ready for this level of intensity just yet, then simply aim to do at least 20

minutes of movement everyday at a level that makes it just a little hard to have a conversation whilst doing it. Walk fast (with hand weights!) Use some of Craig Ballantyne's excellent Turbulence Training programs, get on a rowing machine, swim some laps, do some push ups, some squats, some burpees and pull ups, skip rope, try P-90X, sprint some hills, climb some steps – the important thing is to get moving! Just as you can't out train a bad diet you get faster and more permanent fat loss by combining diet with exercise. Yes, you can reduce body fat just by changing your eating habits but results are slow to come and it takes much longer to lose fat . (Quick rant DON'T fall into the old chronic cardio routines of hours on bikes / ellipticals or step machines – get your heart rate up, move some weights and get on with your day. Anymore than an hour is counterproductive to your fat loss efforts.)

I personally find this one difficult to do – but for a week to 10 days use a food journal and record everything that you eat or drink. Use Fitday.com to see how many calories you are ingesting.

Doing this brings to light all of the hidden foods we eat and makes you more aware of eating so that mindless eating (think popcorn in front of the TV) becomes less easy to slip into. I also suggest hat if your fat loss has stalled that you do the 7-10 day food journal exercise – usually when fat loss stops it is because your food intake has moved in the wrong direction.

Allow yourself to be human and fall off the fat loss wagon now & again. Try to adhere to the 90% rule – that is: stay with the good, fat loss promoting habits 90% of the timeand you'll getresults even if you don't follow them the other 10%. If you start edging towards using a 80 / 20 rule (and as good as Paretto's principle is) you need to stop, re-evaluate and get back on track.
See you next week.
Don't forget to Like us or tweet!!