Welcome back!
I believe that as a species we humans were designed to be lean, fit, muscular and healthy. We were not designed to be fat, overweight, beset with diabetes, whole body inflammation, heart disease and the rest of the gamut of modern lifestyle diseases. Our genetic promise is being steadily eroded by lack of exercise and a diet high in 'fractured' / denatured / highly processed foods that predisposes us to chronic diseases…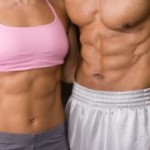 And no I am not about to start ranting about the need to return to eating & living like our pre-agricultural forebears. (Although a lot of the anti-grain information does bear at least some consideration if you want to pursue optimal health…) Even those folk who exercise regularly have trouble reaching and then maintaining a state of lean muscular health.
With all of the information available, with the explosion in personal trainers, DVDs for home and gyms why is this case?
Certainly a major part of the issue is the fact that despite the huge amount of information out there and the writings of people like Craig Ballantyne, Pauls Rigby and John Romanello people still chooses ineffective types of exercise.
I have written at length here about the benefits of high-intensity interval training (HIIT), of mixing low rep high weight training with medium rep medium training – but done circuit style. I have sung the praises of sprinting and Tabata protocols and kettle bells… Once you begin to work out in HIIT fashion using whatever modality you choose you can and do shift your body shape amazingly fast.
I think a major part of the problem from an exercise perspective, is the overuse of 'Trash' exercise – and most traditional cardio falls into this category. Too much focus on cardio (especially the 'normal' treadmill, exercise bike etc) with little strength or mobility work is, I am convinced the reason why so many folk try so hard yet see so little change in their physique.
Doing long sessions of cardio just does not work except to perhaps help you convince yourself that you are doing all you can and the fat that is not shifting is due to genetics or you being 'big boned' or…when simply you are indulging in a form of exercise that was prescribed back in the 1970's when the scientific study of exercise performance was in its infancy. It still has a lot to learn but this exercise science is now at least a robust adolescent yet we persist in following outmoded and discredited exercise protocols.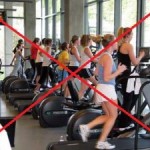 I've already written extensively about the benefits of HIIT & Metabolic Conditioning exercise protocols, so here I will look at what you need in terms of nutrition to achieve optimal muscle building for leanness, fitness, and health.
Nutrition for Fitness
The commonly held belief is that if you want to build muscle, you need to eat lots & lots of protein and stacks of carbs because after all aren't carbs our bodies preferred fuel? Yes & No. However, the evidence that has emerged over the past several years shows us it's not that simple.
In the upcoming 'Lose 20 in 30' program I talk about research that shows that your body has a mechanism that allows it to build muscle even when deprived of food. Basically it is tied to a number of survival mechanisms which you can turn on by lifting heavy weights for lots of low rep sets – your body becomes convinced that it is under threat from the weights and so shifts gear to preserve if not actively build muscle even in a state of calorie deficit.
An important part of this mechanism is that some types of amino acids can act as signallers to certain muscle cell genes and turn them 'on' to grow muscle tissue. See, it turns out, that amino acids and protein are not just present in our bodies to act as the building blocks for tissues and muscle. Even during times of food deprivation, as long as these amino acids are circulating through your blood stream, you can preserve and even build muscle.
I have said many times before that we eat too little lean protein and too many processed carbs. The ratio between your protein intake and carbs is important for muscle preservation and growth – and it becomes even more important the older we grow. Time & again research from all over the world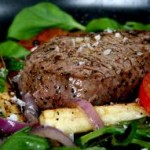 has shown that high-carbohydrate diets fail to build muscle. Even in younger people. In study after study it is always the high-protein, low processed-carbohydrate diet that proves the most effective both for muscle building, metabolism boosting and fat loss.
So in order to live up to our 'genetic promise' of being lean, fit & muscular; there are two primary nutrition factors we need to pay attention to:
A high-protein, low processed -carbohydrate diet
And a diet high in amino acids – especially one called leucine
One Amino above them all…
Branch Chain Amino Acids (BCAAs) are truly the building blocks of our bodies and, as we have seen, also serve as gene signallers as well as a number of other functions.
Amino Acids are split into essential and non-essential. The difference being that essential amino acids cannot be made in the body (like Vitamin C) and needs to come from our food. Non-essential amino acids CAN be made by the body.
The amino acids regarded as essential for humans are phenylalanine, valine, threonine, tryptophan, isoleucine, methionine, leucine, lysine, and histidine. (Histidine was added in the last decade expanding the traditional 8 essential BCAAs to 9)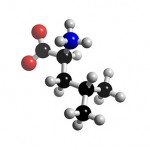 Leucine is a very powerful muscle preserver & builder. It serves multiple functions in your body the most important of which (for today's blog) is that it acts as the signalling mechanism for the mTOR (Mammalian Target of Rapamycin) mechanism. No need to reach for your BioMed dictionary – simply put this mechanism is the one which causes protein to be created and builds your muscle.
However, as is so often the case, in order to get its full benefits, you need to take in far more than the recommended daily allowance (RDA).
Don't forget the RDA is based on the minimum amount of a vitamin or mineral or other nutrient that a body would need to stay alive. It is not based on the amount needed for optimal health.
It turns out that we need what the RDA advocates would view as massive amounts of this amino acid.
Outside of BCAAs supplements, Whey protein, and quality cheeses (again because of their high whey content) have the highest concentrations of leucine and a number of other BCAAs.
Getting leucine into your diet is easy. However it is also a BCAA that is used very much for energy, recovery and repair which for most of us leaves very little over for use as a muscle building agent. This is why we need large quantities of it to get enough into our bloodstream in excess of the repair & recovery needs so that it can signal the genes to grow more muscle. We need more than maintenance quantities.
Okay I hear you say, we'll simply take a supplement. Like so many other chemicals which our bodies use there can be side effects. Leucine from food sources has zero potential for causing side effects, but using a leucine only free form amino acid supplement can be counterproductive.
Too much of leucine by itself can cause insulin resistance ( and we know that this means slower metabolisms and increased storage) by impairing your body's glycemic control.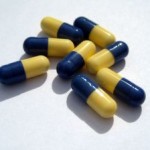 Now as much as I believe in supplements (especially Fish / Krill Oil and Vitamin D) in general macronutrients act in concert with one another and too much of one affects the interplay of others. Really wherever possible it is best to eat whole foods – we appear to be programmed to benefit most from whole food nutrition.
So how much leucine from food instead of supplements, do you need to consume to get results?
Maintenance doses of leucine range from 1-3 grams per day, in order to move beyond this it has been estimated that leucine requirement should be about 8g – 16g daily. Given that per 100 grams, Whey has 8 grams of leucine, cheddar cheese about 4 grams, egg yolks 1.4 grams, beef about 2grams, chicken 1.4 grams and salmon 1.6 – there seems to be a lot of food needed to be eaten.
So in order to get your 8 gram leucine to preserve & grow muscle you would need to eat the following amounts of food:
a pound and a half of chicken (750grams)
three pounds of pork (1.5 kg)
over a pound of almonds (500 grams & over 3000 calories)
over a pound and a half of raw eggs (16 eggs)
half a pound of raw cheddar cheese (250grams)
And only 3oz (about 100gr) of high-quality whey.
So once again it is a no-brainer – adding a good quality whey protein to your diet will help you preserve & grow muscle even if you are cutting overall calories.
Carb Quality is important as well…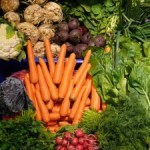 In order to get to our genetic promise we need to be careful about where we get our carbs from. You can get your carbs from cakes, cookies, sodas, foods containing high fructose corn syrup, from breads and pasta, or from vegetables, legumes & fruits. The source of the carbs you eat makes a major difference to your metabolism, leanness & overall health.
It only takes 1 meal of high GI carbs to reduce the sensitivity of your insulin receptors. Follow it up with a second and your body will use this next load of carbs, especially if they are simple carbs even less effectively and so on…
It is no secret that I am pro-carb and anti processed carbs. Processed carbs are denatured / fractured foods and just not good for you on a regular basis. Low-glycemic fibrous carbohydrates are best for your body. Best for insulin sensitivity, best for increasing metabolism (see my previous posts). Nuts and seeds especially walnuts and almonds contain not just carbs but healthy fats, lots of fibre and even some protein.
I personally believe (and there is an increasing amount of research to bear this out) that grains are rarely ideal sources of carbs. I love good bread as much as the next person and I certainly view Oats a great breakfast food but vegetables & fruits are the way to go for the carbs you need.
Fructose containing foods are at the bottom of the list. No, not fibrous fruit like Apples, pears or Kiwi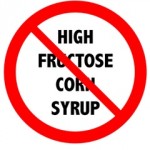 fruits – but processed carbs & foods especially those containing High Fructose Corn syrup. HFCS is widely viewed as the main culprit in the ever increasing waistline of the Western world.
Whilst fructose is low on the glycemic index, it's vital to realise that it is metabolised differently from other sugars and can directly – and adversely – affect insulin and leptin signalling. Both of which are near the top of the list in terms of controlling fat storage and metabolism.  Your liver detects insulin activity, which helps your body determine how to metabolise your food. Insulin spikes caused by sugars in your blood stream are detected by your liver and it takes steps to regulate this. Because fructose rarely ever appears on its own in nature when it hits your liver with only a certain amount it can process and lacking an insulin spike the waste products of this metabolism accumulate in your liver. Too much of this and the liver itself develops insulin resistance.
But it gets worse – these by-products are then released and your body converts them to triglycerides whilst lowering HDL (the good cholesterol). All of this gives you a cocktail of insulin resistance, high blood lipids and likely hypertension and heart disease.
I'd even go so far as to say that if a food contains HFCS it is bad for you.
Want to lose Muscle? Get Insulin Resistant…
Insulin is a prime mover hormone – one of the most important, and amongst the most anabolic.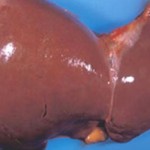 Insulin helps signals your body to move glucose from outside your cells into them, it affects your hunger levels on its own and through interaction with both ghrelin & leptin.
The insulin cascade is also a vital part of the mTOR signalling (other hormones do as well like testosterone, but the effect is greater with insulin as a part of the process) – if your body is insulin resistant this muscle preserving & building signal just does not get out and your muscles waste.
So use HIIT, eat more protein, include whey and cheese to get your leucine and lastly avoid the processed carbs. This is as close to a magic bullet for fat loss as there is.
Be well.