Welcome Back !
As different as we all are there is one area that affects us all the same way – Sleep or rather the lack of it. Two of the things that have the greatest blunting effect on your metabolism are stress & a lack of sleep.
Stress and Lack of Sleep can affect your Metabolism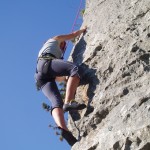 As mentioned earlier your BMR & RMR both decrease as you get older. This means that it is harder for your body to burn calories and harder for you to lose fat. A daily routine of conscious, challenging exercise not only improves your health and fitness, but it increases your RMR.
Stress has both positive and negative impacts on our metabolism.
In reaction to any stress our body initially increases our metabolism, but when the stress becomes prolonged or chronic then the opposite occurs and our metabolism slows down.
The famous 'Fight of Flight' response is our body's reaction to stress. But this heightened physical state can only be sustained for short periods before the body exhausts its stores of the main hormones it responds with.
During periods of stress, your hypothalamus (sort of the hormone control centre – see the Lose 20 in 30 Hormone Primer) instructs the adrenal glands to release three chemicals – epinephrine (adrenaline), norepinephrine and cortisol – into your bloodstream. Initially these three chemicals act to speed up your heart rate, your respiration, your blood pressure, and your overall metabolism.
Epinephrine breaks down glycogen into glucose in the liver, and both it and norepinephrine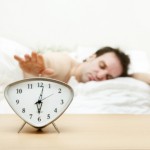 increase the amount of circulating free fatty acids for use as a readily available fuel source. However once these have hormones have done their job and we have not used the fuel available then the cortisol kicks in and acts in its role as the belly fat storing hormone. The more prolonged the stress the higher your cortisol levels & the more belly fat you store.
Cortisol serves many important functions, including the rapid release of glycogen stores for immediate energy. But persistent cortisol release requires that other vital systems effectively shut down – immunity, digestion, healthy endocrine function, and so on. Among other stress-health associations, the link between elevated cortisol and weight gain has already been clearly established.
Chronic stress, largely through your hormone system, can disrupt your digestive system resulting in a lower uptake of nutrients and to the stomach producing higher than normal amounts of digestive acids on a prolonged basis. This can lead to IBS – Irritable Bowel Syndrome which definitely lowers nutrient uptake. Stress can often cause our abdomen to become bloated, creating cramping, constipation or even diarrhoea. Even worse studies suggest that stress may make a person more susceptible to the bacteria that cause peptic ulcers.
All of these conditions lead to a lowering of your RMR.
The good news is that if the stress is removed, the body quickly improves and your RMR is raised.
How to de-stress? – Get your sleep!!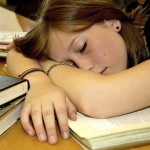 Inadequate sleep interferes with nearly every aspect of your fitness & fat loss program. The negative effects of lack of sleep cannot be overstated.
Tired people burn fewer calories because they lack the energy to exercise or work out intensely. Some studies show that even if sleep deprived folk exercise for the same length of time as rested individuals they burn far fewer calories / kilojoules.
Lack of sleep not only makes you too tired to exercise, but it negatively affects your hormone system by altering the hormone levels in your body. Miss enough sleep and you're effectively disrupting your biological processes, especially those that control & regulate your metabolism.
Lack of sleep affects the levels of cortisol, leptin and ghrelin, three hormones linked with muscle catabolism, belly fat storage, appetite and eating behaviours. Researchers at Stanford University found that when you are sleep deprived, your body decreases production of leptin, (the 'I'm full & don't need to eat any more' hormone) at the same time it increases levels of ghrelin, the hormone that triggers feelings of hunger, and our old friend cortisol – which exists to store fat around your belly and increase the catabolism (tearing down) of your muscle tissue.
The researchers found that nearly three-quarters of the people they studied slept less than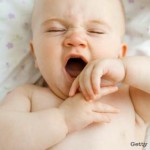 8 hours per night, and that the increase in obesity was directly proportional to the decrease in sleep.  This goes a long way towards explaining why very sleep-deprived people are nearly twice as likely to be obese.
Lack of sleep also causes levels of growth hormone to decline. Growth Hormone naturally blunts & counteracts the effects of cortisol so lowering it raises the effects of cortisol. This reduces your muscle mass, your strength, decreases your recovery ability, increases your fat tissue stores, and weakens your immune system.
Too little sleep also raises your Insulin levels increase. This, as we now know, increased insulin makes fat control difficult due to its effect on storing blood sugar as fat. Sleep deprivation also leads to low energy levels which often bring about the dreaded candy / cookie / chip cravings which turn into binges which in turn lead to more insulin release and fat storage – especially if your glycogen stores in your liver & muscles are full. There is even some research which suggests that lack of sleep reduces your body's ability to store as much glycogen as when it is fully rested. This means that even more blood sugar has to be cleared from your blood stream and with less glycogen storage available, it gets shunted into fat cells.
About 25% of the adult population are insulin resistant. This means that your pancreas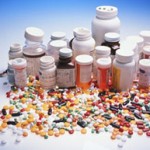 has to pump out a lot more insulin to achieve that same blood sugar clearing effect. It turns out that excessive insulin reduces the ability of your body to burn fat for energy even after the glucose is cleared. Insulin resistance also typically leads to an increase in under the muscle, "visceral fat" around the organs, particularly in the abdomen, and this increases the risk of heart disease. Insulin resistance is even more common if you have diabetes in your family, or if your diet has been high in sugars and other processed carbs, and saturated fats.
Fortunately, by keeping your carbohydrates low-glycemic, and by exercising you reduce the need for this excessive output of insulin, and you keep your fat-burning in high gear. By itself Exercise improves insulin sensitivity.
Even better news is that is improving your sleep immediately reduces the negative effects on your hormone levels & their effect on your body. If you reduce the amount of stress in your life and get more sleep each night, your normal BMR will return. This is not easy in the modern world, with its fast pace, work commutes, paucity of easily available good foods and the general demands on your time, but it can be done.
As for the number of hours of sleep, there's no one-size-fits-all number of prescribed hours. The right amount for you is based on your individual sleep requirements, although there's some evidence indicating that somewhere around seven hours a night is ideal from a general health perspective.
Still, numerous factors can influence the amount of sleep you need, such as pregnancy, illness and stress levels, for example. As a general guideline, if you feel sluggish and foggy-headed upon waking, you're likely not getting enough sleep, or the quality of your sleep is not very good.
Unfortunately, many people are quick to jump on the pill wagon once they start having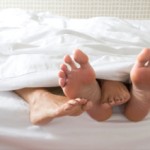 sleep problems. But sleeping pills come with numerous side effects and can cause more harm than good – better by far to try to reduce the stressors in your life. At the very least a solid exercise program not only helps burn fat but has been proven to lower the levels of the 'stress' hormones in your body.
Bottom line for a healthy metabolism you need at least 7 hours of sleep a night.
See with part 8 next week…
Don't forget to Tweet of Face book us!!