How can you fix a Broken Metabolism? Part 3
Welcome back !! Remember if you are more than 20lbs (10 KG) overweight the chances are that your metabolism is slowing down and may even, in terms of fat loss, be broken.
In the last post we looked at the effect diet can have on our hormones and how this in turn affects our metabolism in terms of fat storage or fat loss. We saw how certain eating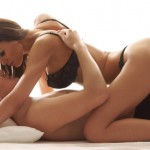 patterns and foods can trigger fat storage and the anti-starvation hormones which in turn blunt our metabolism and decrease lean tissue.
Today we look at the Thermic Effect of Food (TEF)
Thermic Effect of Food
Macronutrient 'Burn rates'
Food timing
Meal Frequency
Just eating burns calories. Every bite, chew& swallow, each step of digestion, transport & storage in the processing of food creates what is called the "Thermic Effect of Food." (TEF). And certain foods require more energy, more metabolic involvement to be processed.
TEF accounts for as much as 10% of our daily calorie expenditure so if we can optimise it we will recondition our metabolism that much faster and for the long term.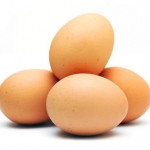 Protein for example has a thermic effect  or burn rate as high as 30% while the burn rate for fat is as low as 2 or 3%. In fact dietary fat is so easily processed that it creates little thermic effect on the body at all. The quickest way I know to put on loads of body fat is to eat simple carbs with fat and no protein or fibre…
Carbohydrate has a burn rate that falls between the two and depends upon the type of carbohydrate being eaten. Complex, lower GI carbs require more processing and therefore create a stronger thermic effect than high GI carbs and simple sugars & starches.
If you eat an equal number of calories of protein, of fat and of carbohydrates, the calories in the fat are more likely to end up on your waist as fewer of them are burned off by the thermic effect. If you are eating the right foods you are not only re-conditioning your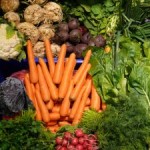 metabolism but you are burning more calories.
Even better, studies show that the leaner you get the more your TEF increases, and for people who exercise their TEF is even higher. It is almost unfair – the leaner you are the more calories you burn from just eating, whereas the fatter you are the less calories eating consumes…just another reason why reconditioning your metabolism is so important.
You can take major steps in re-conditioning and re-igniting your metabolism by eating foods that are nutrient dense, fibrous and require more effort from your body to process. Likewise you can bring it to a screaming halt by eating too many of the wrong, easy to process foods.
This leads again to an earlier point – not all calories are equal. A calorie is no more than a convenient measure of energy, but calories from different sources require different amounts of energy for our bodies to process them.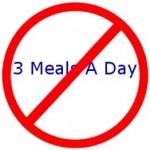 So if you eat protein your metabolic rate will rise approximately 30% which means that for every calorie you eat from a protein source your body will burn 30% of one of its' own calories. For every 100 calories of protein your body will burn 30 calories just to process it.
This is like getting a 30% off discount in calorie intake without the calorie crash scenario. So 100 calories of protein is really a 'net' 70 calories – you get 30 for 'free'
If you eat 100 calories of Carbs your body will burn 10 – 20 calories (on average) to process them. This means that if you eat 500 calories, 10% of them will be burned off by the thermic effect, leaving only 450.
If you eat 100 calories of fat, then your body will burn only 5 calories of its own for processing.
A gram of fat contains more than twice as many calories as a gram of protein or carbohydrate. So a gram of fat not only gives you more calories, but a smaller percentage of them will be burned off by the thermic effect.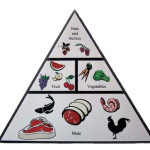 While the vitamins and antioxidants in vegetables & fruit are great for you, the fibre is where the rubber really meets the road as far as your metabolism goes. Your body expends a lot more calories digesting fibre and protein than it does simply digesting carbohydrates.
This does not mean that you should only eat protein in your quest to lose body fat, nor should you be blind to the beneficial effects of some types of fat on your metabolism & overall health. What it does mean is that you need to know how to combine protein, complex carbs and 'good' fats so that they work optimally to re-condition your metabolism.
Don't forget our next post will look at the ways that you can use exercise to recondition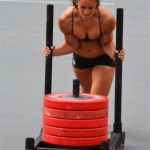 your metabolism.
Exercise
Weight bearing – Being Lean = Higher metabolism
Cardio – work long or work hard can't do both
Metabolic Circuits – HIIT, drive metabolism up and keep it up for up to 30 hours after
NEPA – non-exercise physical activity move more!!
Don't forget to find us on Face Book at:
http://www.facebook.com/#!/pages/Body-Shape-Shifters/114105291987499