Hi – Welcome back!!
Here is a quick food change that will lower your body fat:
It's really quite simple – choose and eat more vegetables and fibrous fruits as your main carbohydrate sources and ditch the starchy foods.
Why?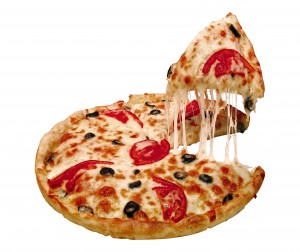 Well every Carb you eat, no matter what type gets broken down to glucose (blood sugar).
So a slice of white bread, cup of rice, a pear , an apple a piece of broccoli or that iceberg lettuce all end up being processed by your body to end up as its' preferred fuel source – glucose.
If this is the case then why is the type of carb we eat so important and how can it affect our body fat??
It's really quite simple – different types of carbs are metabolised at different rates by your body. A couple of posts a go I referred to the Thermic Effect of Food and how different food types are processed at different rates by our bodies.
Processing food goes further than just macronutrient type though – different sub-types of macronutrients are processed at different rates. So with carbs some are processed more quickly than others.
This difference processing rate affects how quickly glucose is produced and even how much.
High Glycemic Index Carbs (ie those carbs that are closest to glucose already) are processed more quickly than Low GI carbs (the ones furthest away from glucose). The other way to look at these is processed versus lightly or un-processed carbs.
Processed carbs tend to be high GI and are processed rapidly whilst low GI carbs are digested more slowly.
So why does this matter? Well the quicker a carb is processed the quicker glucose is created and 'dumped' into the blood stream. This is handy for quick energy boosts. The slower carbs are digested, the slower glucose is released into the blood stream which leads to a more sustained the energy release.
Therefore complex carbohydrates should be your main choice for energy because they offer more of a sustained energy supply. Simple carbohydrates create a quick boost of energy followed by a rapid decline, almost like a "crash."
Complex carbohydrates mainly come from those lightly or unprocessed foods which are high in fibre. Foods like nuts, broccoli, peas, and green beans.
Sidebar: Fruit is often called a simple carb – not true for all fruits. Those fruits with a significant amount of fibre are actually digested slowly. So yes grapes will be processed quickly but apples or kiwi fruit will not. On the other hand most types of breads are 'quick carbs' their lack of fibre means quick digestion, quick glucose release…
There are three reasons to switch from a diet full of starchy carbohydrates like bread, pasta, and rice to a diet with more fibrous, leafy ones like vegetables. First is the metabolism raising effect of eating more fibrous carbs – we've already mentioned the Thermic Effect of Food.
Secondly is that by switching away from starchy, processed carbs we will see a drop in the number of calories ingested without (more likely an increase!) a drop in nutrients. Starchy carbohydrates like bread and pasta are more calorie dense than fibrous, leafy ones like vegetables.
The third reason to eat this way is the fact that sudden 'spurts' of glucose into the blood stream causes insulin to be released.
Insulin's role in this case is to ensure that the glucose is shunted into storage as glycogen in the liver & the muscles. If the storage in these areas is full the glucose is stored in fat cells. Quick spurts of blood sugar are more likely to create this insulin response than slower sustained glucose release.
So what we want is to eat more of the foods that make us feel & stay full, that raise our metabolic rate, and at the same time giving us the nutrients that we need. Many processed starchy carbs are nutritional wastelands, quick to digest and do not promote feelings of fullness. Unprocessed carbs like fruit & vegetables are nutrient dense, fibre rich and calorie low – unless they are deep fried or drowned in margarine or butter..
I believe that for effective and permanent fat loss to occur it is important to choose foods that offer high fibre, high volume, high nutrient content, low calories and a sustained glucose release. Eating this way, you do not feel empty and because you are feeling full you tend to avoid developing the cravings that make staying on a change of diet so hard.
Look I know that you are thinking: 'I can't live without Bread / rice / pasta / biscuits etc' Nor should you. But if you want to drop some fat and get your metabolism firing better you need to moderate the amount of High GI, starchy processed carbs that you eat. The sensible middle path to take here is to eat true multigrain breads, swap the white rice for brown and durum pasta for a more fibrous variety.
If you put your mind to it this is surprisingly easy and the Bread etc becomes not only less important on a daily basis but more enjoyable when eaten less often.
I'll be back in a couiple of days – in the meantime why not leave a comment, Tweet us or visit our Face Book Fan Page???