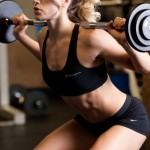 Hi welcome back:
Today's post is about a simple way to help you and your loved ones to improve your health, support weight loss and yes increase leanness.
It does require some exercise – the exercise of willpower…
Just about the worst 2 foods you can eat / ingest / scarf down are…fries and soft drinks (soda to our American friends!)
Yep – just removing these two 'foods' from your diet will lead to improved health, less fat storage, less whole body inflammation and more besides.
This is NOT to say that avoiding fries' ' Soft drinks will cure all diseases known to man, nor will it overnight cure diabetes, obesity or heart disease BUT if enough folk did eliminate these 2 foods from their diet the cumulative effect would be an amazing decrease in overall illness from diseases like those mentioned above.
We'd simply be a healthier society with healthier individuals in it.
Why you ask? Well…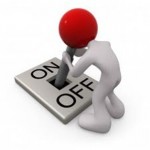 Pretty much most 'foods' or food-like substances have something in that is semi / sort of 'good' for you…
In the case of soft drinks they have water. And water is essential for life and wellbeing. But we can water from a whole lot of other sources without having to take on board all of the other crap that soft drinks / soda contain…
Soda is either loaded with sugar (usually of the high fructose corn syrup variety see this post for the evils associated with that), added sugar (variation of dextrose, maltose, sucrose or HFCS again) certainly have loads of chemicals and colourings and even sodium.
In the US of A up to 25% of daily calories come from sugar with a whopping 7% from soft drinks / sodas. That is a lot of sugar, a lot of insulin spiking, a lot of fat storage and a lot of body inflammation right there…
Okay so you'll drink the zero sugar ones…not so fast!! The diet ones use artificial sweeteners and whilst the jury is still out on their long term effects on human beings (and some of the more hysterical internet rants & warnings have been disproven) they still carry lots of other chemicals & colourings. And they still not be good for you. An increasing body of research shows that people who drink diet drinks actually stimulate their appetite and can sabotage their diets through this mechanism…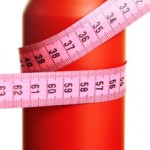 Which brings us to fries. They're made out of potato and spuds are essentially benign aren't they? Again – it depends. If you are making your own fries (their thicker cousins – chips) from whole potatoes store or market bought and  you are either oven baking or at least frying in lard (yep lard!) then you will end up with a food that has some redeeming features. I mean they would be filling, trans-fat and colouring free. Still not great but acceptable now and again.
The truth is that the store bought fries are loaded with sodium, have colourings added for colour in many cases and are flavoured with more salt and sugar to increase their tastiness. (remember we are genetically wired to love salty and sweet foods and fast food manufacturers in fact processed food manufacturers use this to sell more products.) The potatoes (maybe good quality maybe not) are fried in one of the those pro-inflammatory seed (called vegetable – see marketing) oils which are so high in omega-6 like canola or blended oils – which oil can be used and re-used numerous times before being replaced with 'fresh' oil. Two things here – reusing high omega-6 oils for cooking makes them even more prone to become trans-fat laden, more carcinogenic and when I say fresh – I mean not yet cooked in. Most 'seed' oils are already rancid when you buy them off the supermarket shelf, never mind about the ones that are supplied by food services.
So trans-fat filled, chemical / sugared / salted yumminess is what a fry basically is. Add to this by glugging down a few teaspoons of sugar, colourings and more chemicals and you have the complete meal if you want to induce inflammation, insulin spikes, fat storage, damage insulin sensitivity, and support the likelihood of diabetes, heart disease and obesity. And that's before we even think about portion size…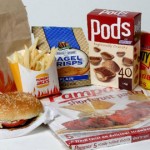 Many folk say that the advice on nutrition is confusing because expert A disagrees with Expert B or opinions change (Remember the crap about no eggs because they'll raise your cholesterol and give you heart disease which was scientifically proven only it was wrong…).
And you're right it is confusing and made even more so by the various lobby groups and manufacturers who 'support' scientific and University studies into the effects of various 'simple foods (like sugar) on people.
It's a play straight out of the Big Tobacco playbook – confuse & muddy the issues and sell lots in the meantime and then say 'The best available research of the time…'
However when it comes to fries and soft drinks / sodas the only folk you'll find defending these quasi-foods are the paid spokespeople of the manufacturers or the companies that retail them. Even the oft trotted out 'as a part of a balance diet' argument is no longer supported.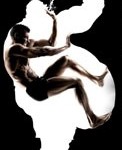 Remove these 2 foods from your diet and from that of the people you care about – your body and theirs will thank you by giving you better health and less chance of unnecessary disease.
Tweet or Face Book us if you liked this!!
See you next week.
Be well and think before you put stuff in your mouth…